Full Service Clinical Hypnotherapy
Now offering services in Tallahassee and Jacksonville!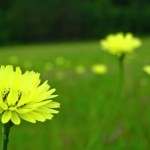 Since, 2009, Tallahassee Hypnotherapy, now a division of North Florida Clinical Hypnotherapy, has been helping people achieve greater wellness in their life. Whether you need to lose weight, enhance your performance in any area, sleep better, manage stress, increase your ability to be successful and earn money, develop a healthier mind-body image, interpret dreams, make peace with the past or address physical issues of any kind, we are here to help. Hypnotherapy is an amazing tool. It will allow you to discover the incredible power of your subconscious mind. Email nflhypnotherapy@gmail.com for more information.
Be a Slimmer You in 2017!
How about a new, slimmer you for 2017? Our weight loss program has proven over and over again to help people lose weight effectively without "dieting". It is designed for permanent weight loss, giving you the trim, healthy body you desire. By reconditioning your subconscious mind, you'll learn to re-think how and why you eat. Wouldn't you like to get off the "on a diet, off a diet roller coaster" and lose the weight for good? There are no forbidden foods, just healthy suggestions to support lasting results. Learn how to eat and think like a thin person does. Many people have found it to be the easiest weight loss they have experienced. Contact us for more information and to set up your free phone consultation. "I have had enormous results and reached my goal weight. This is for me, the most effective and safe way to lose weight and keep it off!" – E.B. Tallahassee, FL
Improve Self Confidence
Your self confidence begins in your childhood. So many times the messages you get in childhood about who you are as a person are less that ideal and simply not true. With hypnotherapy, you can change this. Improve your life and your chance of success with hypnotherapy. You can make the changes you need to make to be feel better about your self and improve your success in life.
Parenting
Parenting can be difficult and yet how you parent your child directly affects their future. Early childhood is the most important time for your child to develop a positive image of himself. These sessions are designed to help you understand your child's mind and be a better parent.  As well, hypnotherapy can help you increase your patience and understanding. Children are the future of our world. Be the best parent you can.
Health Issues
There is a reason you are sick. Trauma and stress could be a big part of it. Healing sessions can allow you to get rid of the root cause of illness. If you have a physical issue you've been dealing with please call us. Many have gained relief from their suffering with pain, fibromyalgia and more.

Manage Your Stress
Having a hard time managing the stress in your life? You don't have to feel exhausted every day. Hypnosis can help you calm down andget back in control. With just three sessions you will learn techniques of deep relaxation and NLP that allow you to experience greater peace and tranquility daily. Feeling more rested and refreshed, you will have more energy and a more positive attitude to handle every day issues. Your family will thank you!