How Much Does it Cost?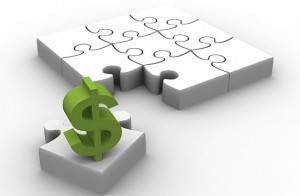 The first question people usually ask is "Is hypnotherapy covered by insurance?" The answer is yes and no. In some settings such as in the hospital, hypnotherapy may be covered by your insurance company but unfortunately in most settings such as private clinics, it is not.
This is not a bad thing, for once the insurance company is in the picture, your privacy is out. Since hypnotherapy can deal with deeper, more private issues, knowing that your paperwork is kept confidential can be quite comforting. Insurance also generally requires "medical coding" or a diagnosis. At North Florida Clinical Hypnotherapy, we believe that while a diagnosis may help someone understand their condition, overall, it is unhealthy for the belief system of the subconscious mind. This is another reason why for this type of therapy, it is best to leave the insurance companies alone.
Pricing varies depending on how many sessions are required. The hourly rate is $95/hour. Sessions are usually an hour and a half to two hours. Generally 3 sessions will solve your problem but sometimes more are necessary. A 3 session package is offered at a discount hourly rate of $399. We take Visa, MasterCard, American Express and personal checks for your convenience. Because of this low rate, there is no refund on discount packages so make sure you are committed to your sessions before you purchase.
It's important to understand that hypnotherapy is a rapid method of achieving results. Because we working with the source of the problem, (almost always the subconscious mind), progress is much faster than traditional "talk" therapy. Therefore, you will usually save money when compared to what you might pay in an insurance co-pay for a few months of psychotherapy or counseling.
It is our goal to help as many people as possible, therefore we strive to make arrangements that are welcomed by everyone. If you have acute circumstances and need to come in, yet feel you can't afford it, please contact us anyway. We will try to work with you.
"I was in therapy for 4 years for a stuttering problem I have had since childhood. Nothing touched it until I tried hypnotherapy. In three sessions, we got to the root cause and the issue was solved. "
– JG, Tallahassee